vardo #
what's here? #
here i will documentate the building of my vardo in india.
background: i like to buy a small plot in sadri and to build a small house on it. since this could be take longer (the buying!) i have the idea of build a home on wheel. makes me more flexible. when finish, i go ask a farmer if i can put my vardo somewhere on his land. if there trouble coming, just move further :) and after for living with the nomadic camel herder such a house could also be interesting.
what is a vardo? #
vardos are the romani wagon (wikipedia) called. a home on wheel. bauwagen oder zirkuswagen in german. but i do not like the term caravan, since this kind of vehicle mostly looking very ugly. so therefore my vardo will look nice :)
some pics?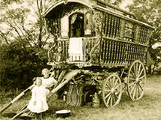 public domain wikimedia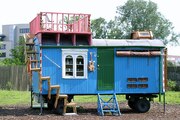 CC BY-SA 3.0 Matthias Voss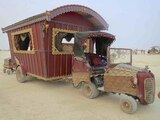 CC BY 2.0 Jennifer Morrow
requirements #
what i need? a lot!
workplace / construction site: a small place here in udaipur, where i can work. openair, since i hope to be finish till the monsun starts. a fence around. water and power.
something like this:
can be small. but at least the size of a car and on all sites around 2m (6ft) space for working.
and then ...
so, let's go for it... #
plans #
trailer layout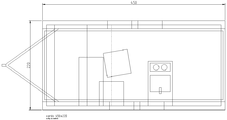 frame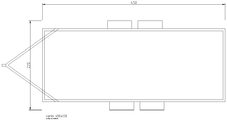 buildup