sadri सादड़ी
toc
physics
UTC+5:30 asia/calcutta
pics #
pics später (>03.21) #
randonées #
yu wanne some (1 till now) velo trip ideas? here...
pics später (>11.2021) #
lepard in town #
50m from my gör. i guess he/she liked to meet me since we could not met us in jungle. sorry, i was sleeping like a herrgöttli. next time for grilled kabuts and whiskey!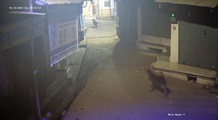 (4.4MB)
pics später (>03.2022) #
pics später (>05.2022) #
hadri mango #
about mangos yu can buy (not growing!) here in hadri.
my ranking!
but before start discussing about mango-rankings, i like to make it clear, that i think it would be healty for the discussion, setting the premisses[sic!] in front?
mango-ranking premises:
there should be only spoken about mangos in there optimal ripe state!
and since it is not so easy to get the optimal mango, i rather would say it is bonanza, a wonder from who/what-ever finding THE one, it is difficult going further about "THE BEST MANGO IN HADRI-TOWN" discussion!
but for me in the moment (17.6.22) it is clear anyway. there is NO need for a discussion! :)
kesri/keser/keseri (+++)
sunri (++(+5/8) = 2 5/8+ (be careful kesri. sunri coming...))
apos (++)
bedam (+)
nilam (+)
totam (-)
desri/deseri (--(not rape!))